We have created various documents and manuals for some of our apps. Feel free to download these documents for your reference.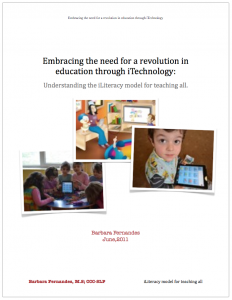 Teaching in the technology revolution era requires education to evolve in order to provide students with the support they need to become participants in society.  It is time for us to teach our children to become an ever evolving learner; but we must first educate our educators to become ever learning educators. Before students are able to meet the demands of this globalized world,  educators must achieve a level of proficiency and become literate in the four areas of the iLiteracy Model.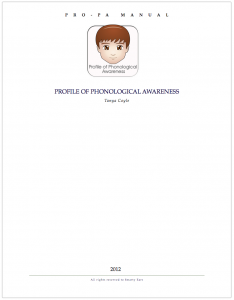 The Profile of Phonological Awareness (Pro-PA) was developed for the purpose of evaluating and de- scribing the phonological awareness skills of individuals approximately three years of age and older. Phonological awareness skills are related to speech sound and literacy development and should be as- sessed in children with difficulties in speech, language and/or reading (Catts, 1993; Gillon, 2002, 2005). Describing phonological awareness skills in students can make it easier for educators and clinicians to target early, and even later, reading difficulties as these foundational skills are strongly related to early and later reading skills (Catts, 1993; National Institute of Child Health and Human Development, 2000; Stanovich, 2000), writing skills (Clarke-Klein & Hodson, 1995), and speech and language skills (Carroll & Snowling, 2004; Gillon, 2000, 2002, 2005).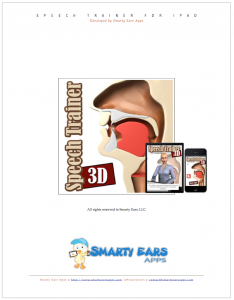 Speech Trainer is a 3D demonstration of all sounds in the English language.Speech Trainer 3D is a tool designed to help individuals to practice every sound in the English language, including vowels and consonants. With detailed 3D animations that demonstrate the correct positioning of the tongue, lips, and mouth, it is a great model for children and adults who wish to work on learning to pronounce the English sounds correctly. This is a great visual tool for individuals who have suffered a stroke and are relearning speech, children with speech delays, or even as a tool for learning English as a second language.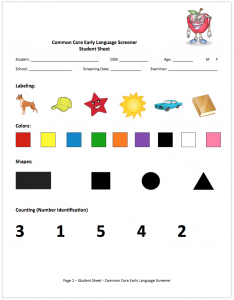 This is the student sheet form for the Common Core Early Language Screener application. The Common Core Early Language Screener app does not require you to utilize this form, however we have made it available for those individuals wanting to score the screener manually.
The Bilingual Articulation and Phonology Assessment (BAPA) was developed for the purpose of assess-ing the articulatory and phonological abilities of Spanish-speaking and bilingual (English-Spanish) chil-dren. Best practices for assessment of speech sound disorders for bilingual children recommends an as-sessment of all languages spoken by the child. Through assessing both languages, one can more easilyrule out or explain second-language influences and can describe errors observed in both languages aswell as those errors specific to each language.